FLIGHT EXPERIENCES
For over 80 years we have taken to the skies above the Waikato region and created memorable and exciting experiences for those with a passion for aviation. From aspiring pilots, to those with a desire to explore the region's skies with friends, family or for business. We have an experience for everyone.
Personal Flight experience
- Two seat aircraft
Fly in our Alpha two-seat trainer, just you and your flight instructor. This is a great way to get in to the sky and experience a new perspective on the world.

Twenty minutes in duration, this Flight Experience is $160.
Friends and Family Experience
- Four Seat Aircraft
This flight is taken in one of our Cessna 172 aircraft. Four seats mean that while you take control, up to two passengers can be there to share the experience. At twenty minutes long, you're in for an experience you'll remember forever. (numbers of passengers depend on their combined weight)

A four-seater Flight Experience is $185.
Aerobatic Flight
Play in 3D! Loop, Roll, Slide and Experience the edge-of-the-envelope flying that is aerobatics. Can you handle 30 minutes of adrenaline rush? NEW ** NEW ** NEW ** NEW ** NEW
FREE Youtube in-cockpit video of your flight experience to share with friends.

The Aerobatic Flight Experience is $198.
Starter PacK
A starter pack is designed to get your aviation enthusiast through the first three flying lessons in the syllabus, along with a few extras that include a Pilot Logbook and Student Manual's to get him or her set up and ready to fly.

The Starter Pack is $495
WAIHI GOLD RUSH
Check out our Waihi Gold Rush Scenic Flight package!
Package includes:
Scenic flight to Pauanui

Stop in Pauanui for a stroll and lunch at one of the local cafes

Scenic flight down the coast to Waihi

Fly over the Waihi Gold Mine

Scenic flight back to Hamilton
$795.00 (up to 3 person per voucher. Does not include lunch)
CITY Scenic
Check out our City Scenic Flight Package!
Package includes:
Scenic flight over the city.

See all the city sights from the air.

Great views of the surrounding country side.
$310 (up to 3 persons per voucher)
Raglan BY AIR
Check out our Raglan Scenic Flight Package! we can customise a Scenic Flight for you call us. Package includes:
Scenic flight to Raglan

Guided air tour of the local sights

See Bridal Veil Falls

Scenic flight to Hamilton

Free coffee at Momento AeroCafe
$549 (up to 3 persons per voucher)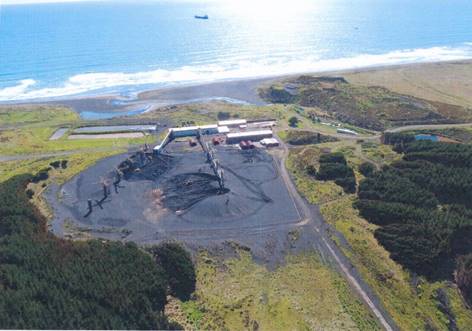 Three Harbours Tour
This flight extends the Raglan flight to include the Kawhia and Aotea harbours. These harbours are often less travelled and less accessible. Explore their hidden secrets and the beauty of their black sands and wilderness areas. Package includes:
An overflight to Taharoa Iron sands mine

Several cultural and historic sites at Kawhia

The unexplored beauty of the beauty of Aotea harbour

The spectacular Te Toto gorge on the coastal flanks of Mt Karioi

Raglan's world famous surf break

Landing at Raglan for you to explore the local sights

Return scenic flight to Hamilton with views of the Bridal Veil falls and the Te Uku Wind farm
$758 (up to 3 persons per voucher)
Waikato Wonders
Wonders of the Waikato offers a unique opportunity to see features of heartland Waikato. So much more than imagined! Package includes:
A unique blend of dramatic landscapes, cultural heritage, national energy infrastructure (the mighty Waikato dams and extensive coal mines), and national recreational and sporting facilities

A rare opportunity to see one of the most economically productive areas of New Zealand. From the centre of the New Zealand dairy industry to horse racing; from natural and distinctive landscapes to world class sporting and recreation centres; from cultural and wilderness heritage to contemporary urban living. This package includes it all
$985 (up to 3 persons per voucher)
We can customise a flight that fits your personal needs and interests.Our friendly pilots will help you explore the hidden gems and secrets of the Waikato. Contact us for a personalised package.
Our vouchers are easy to purchase following the gift voucher link, simply decided on the package you want to gift, customise the voucher to include the name of the recipient and download the certificate.
If you're looking for a unique gift, gift the experience of flight.